Jenni-fur's Story
Camp Wagalot's owner, Jennifer Andrews, was born in Savannah, Georgia. At the tender age of 5, she was attacked by a Doberman Pinscher. She was quite fearful of dogs until a few years later when she got her first dog, a wonderful German Short-haired Pointer named Spot who her family adopted after moving to their newly purchased farm in western Massachusetts. Through her relationship with Spot, Jennifer learned to trust dogs and was no longer fearful of them. However, as she grew up, she continued to be fascinated by that Doberman's attack on her, wondering why he bit her. Was it something she did or was he just an aggressive dog? This is where her life-long love for and curiosity of dogs began.
Growing up on a farm with a menagerie of horses, ducks, geese, chickens, dogs and cats, Jennifer discovered her love of all animals. At one point, her love for animals was extended to a skunk named Rosebud! She proudly proclaimed to anyone who would listen that she would become a veterinarian when she grows up. Then something happened that changed her ultimate job goal: when she was nine, a family friend came to visit for Sunday breakfast. Arriving in his horse and buggy, this grouchy old man made it clear during breakfast that if Jennifer were going to become a veterinarian, then she would have to put animals to sleep. At nine years old, the thought of putting animals to sleep horrified her. Needless to say, Jennifer's idea of "what she would be when she grew up" changed.
Two-plus careers later, when the economy hit its low in 2008, Jennifer was laid off from a job she thought she loved. She began volunteering with dogs at a local animal shelter. Knowing that their existence in the kennel was a stressful one, she spent her time focusing on their exercise and time outside of the kennel. Jennifer's dream to work with animals was fueled once again, but becoming a vet was not possible at this point in her life, so Jennifer explored different avenues of pet care. She interned with a groomer, and while she did enjoy it, it didn't make her jump out of bed in the morning. Jennifer then spent a few days in an animal hospital viewing intakes and surgeries. It was very interesting, but critical animal care would not be her true calling.
Jennifer discovered that her genuine excitement about working with pets grew tenfold when she focused on the exercise and behavioral components of the shelter dogs' lives. She exercised them, trained them with basic obedience skills, and helped them become happier, healthier dogs that were then adopted by families. Through the Doberman experience she had as a child and her intense love of animals, Jennifer discovered that dog behavior is what fascinates her. It became clear that a dog's success in life depends upon his opportunities for exercise, socialization and training. The seed for Camp Wagalot was planted!
Jennifer started Jenni-fur's T.L.C. for Pets and began walking dogs for clients that needed the service. She mastered the walk with a single dog and then with a group of five, on and off leash. Loving this work, she decided to begin pet-sitting. As business grew, she hired someone and changed the business name to Berkshire T.L.C. for Pets. The business continued to grow and her clients asked if their dogs could stay overnight. At that time, her home was too small and did not have a yard, but with the help of her grandfather, Jennifer bought a home in Lenox. After a short while, doggie sleepovers started to take hold and Camp Wagalot was born! Camp Wagalot moved to Stockbridge in 2012 where it occupies 14 acres, 20,000 feet fenced, with six different play areas for groups of all sizes and temperaments.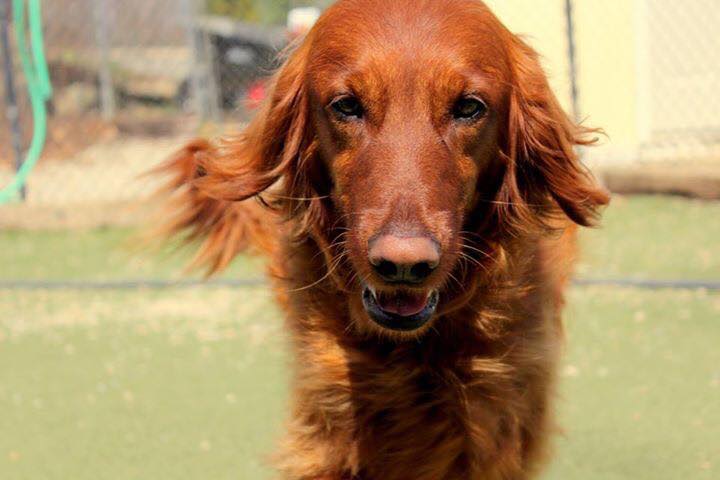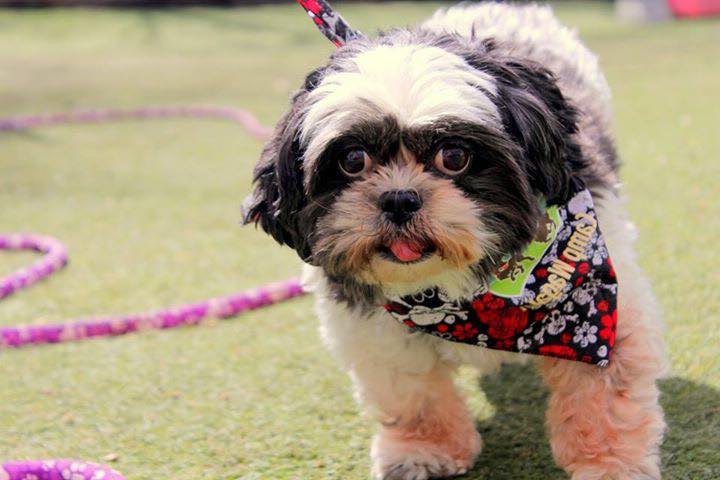 Jennifer practices Positive Reinforcement training and is skilled in behavior modification, both in identifying the issue as well as prescribing a course of training. She has completed her Dog Training Certification at Animal Behavior College and continues to take trainings and seminars to better understand animal behavior and communication. Additionally, she and all of her staff are Pet First Aid Certified and each team member completes a rigorous training session prior to taking on the full responsibilities of his/her role.
Jennifer is owned by her eight dogs, Toby, Charlie, Dexter, Fig, Loki, Sienna, Opie and Darwin, who help her meet new campers and help them all feel welcome as they get to know everyone at camp!